Zuletzt gezeigt in der Sneak Preview
#1321 26. Oktober 2020
"Falling" (2020)
31 Tage vor Deutschlandstart
#1320 19. Oktober 2020
"The Mortuary Collection"
3 Tage vor Deutschlandstart
#1319 12. Oktober 2020
"The Secret Garden" (2020)
3 Tage vor Deutschlandstart
Lockdown extended until the End of JanuaryMarch 21st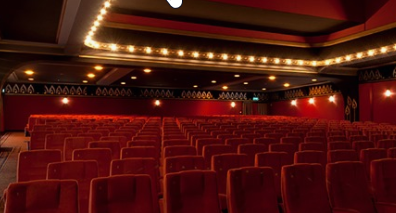 Still closed ...
English: The federal and state governments have announced to extend the current lockdown (which includes the closing of all cinemas) January 31st, 2021March 21st, 2021. That means that the next Sneak won't happen until at least March 22nd, with another extension of the lockdown a clear possibility. ;-(
We will keep you posted about any new developments in regard to the Sneak, until then, stay safe and healthy.
---
Deutsch: Bund und Länder haben festgelegt, den aktuellen Lockdown (der auch die Schließung der Filmtheater erzwingt) bis zum 31. Januar 202121. März 2021 zu verlängern, was bedeutet, daß unsere Sneak frühestens am 22. Februar fortgesetzt werden kann, wobei eine weitere Verlängerung nicht unwahrscheinlich ist. ;-(
Wir werden jegliche Neuigkeiten die Sneak betreffend hier zeitnah bekanntgeben; bis dahin: Bleibt gesund und sicher!
aktualisiert von
Kasi Mir

am 10.02.2021, 19:54
A Happy New Year from mySneak.de!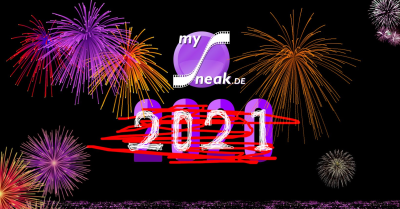 To a better 2021 ...
English: 2020 is finally over, and not a day too soon; we from mySneak.de wish all of you a happy new year 2021, with way more movies that 2020 had in store for us. Stay safe and heathy, so that we can be reunited hopefully soon when the sneak will resume operation; we will continue to keep you posted here for any new developments regarding our favorite way to spend Monday evenings.
---
Deutsch: Das Pandemiejahr 2020 geht endlich zu Ende; wir von mySneak.de wünschen Euch allen einen guten Rutsch und ein frohes neues Jahr 2021 mit wesentlich mehr Filmen, als 2020 letztlich im Angebot hatte. Bleibt gesund und munter, so daß wir uns möglich bald wiedersehen können, wenn die Sneak ihren Betrieb wieder aufnimmt (wann auch immer das sein wird). Wir werden Euch auch im neuen Jahr hier auf dem Stand der Dinge halten, was unser aller Lieblingszeitvertreib am Montagabend betrifft.
geschrieben von
Kasi Mir

am 31.12.2020, 16:41