Passage reopening postponed to the end of August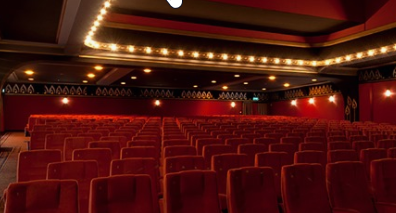 Still empty, those seats :-( ...
English: The Passage Kino has postponed its reopenoing to (tentatively) the end of August, citing a persistent lack of new releases and the postponement of several major movies as the main reason for waiting a few weeks more. This also means that the next Sneak Preview will have to wait a little longer; we will keep you posted on any news on that matter, including how our favorite monday pastime will return once the theater finally reopens.
---
Deutsch: Das Passage-Kino hat seine Wiedereröffnung auf (vorläufig) Ende August verschoben, da immer noch zu wenig neue Filme an den Start gehen und ein paar große internationale Releases gerade erneut verschoben wurden. Das bedeutet, daß wir uns auch in Sachen Sneak Preview noch etwas länger gedulden müssen; wir halten Euch hier über alle Entwicklungen in dieser Hinsicht weiter auf dem Laufenden und werden sobald möglich auch über die Randbedingungen berichten, unter denen unsere Lieblings-Montagsbeschäftigung wieder starten wird, sobald das Kino endlich wiedereröffnet.
geschrieben von
Kasi Mir

am 30.07.2020, 18:10
Passage to reopen in July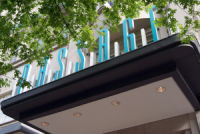 Soon ...
English: The Passage Kino will reopen in July (exact date TBD); we hope that the Sneak will be able to resume surprising cinemaniacs then as well, though that depends in no small part on the availability of preview films. You can rest assured that preparations are already underway to unpress the pause button as soon as feasible, though. :-) So please hold out just a little longer, we will keep you posted as soon as we know more.
---
Deutsch: Das Passage-Kino wird (an einem noch bekanntzugebenden Datum) im Juli zum ersten Mal seit dem Lockdown im März wieder seine Pforten für Kinogäste öffnen. Wir sind natürlich bestrebt, auch die Sneak Preview so schnell wie möglich nach Öffnung wiederaufzunehmen, müssen aber mit dem Kinobooking erst einmal sichten, ob und welche Preview-Filme wann zur Verfügung stehen werden. Daher: haltet noch ein wenig weiter durch, wir geben Euch Bescheid, sobald wir etwas Konkretes vermelden können.
geschrieben von
Kasi Mir

am 12.06.2020, 18:00