Passage to reopen in July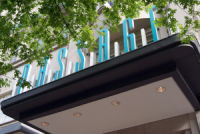 Soon ...
English: The Passage Kino will reopen in July (exact date TBD); we hope that the Sneak will be able to resume surprising cinemaniacs then as well, though that depends in no small part on the availability of preview films. You can rest assured that preparations are already underway to unpress the pause button as soon as feasible, though. :-) So please hold out just a little longer, we will keep you posted as soon as we know more.
---
Deutsch: Das Passage-Kino wird (an einem noch bekanntzugebenden Datum) im Juli zum ersten Mal seit dem Lockdown im März wieder seine Pforten für Kinogäste öffnen. Wir sind natürlich bestrebt, auch die Sneak Preview so schnell wie möglich nach Öffnung wiederaufzunehmen, müssen aber mit dem Kinobooking erst einmal sichten, ob und welche Preview-Filme wann zur Verfügung stehen werden. Daher: haltet noch ein wenig weiter durch, wir geben Euch Bescheid, sobald wir etwas Konkretes vermelden können.
geschrieben von
Kasi Mir

am 12.06.2020, 18:00
Cinema lockdown over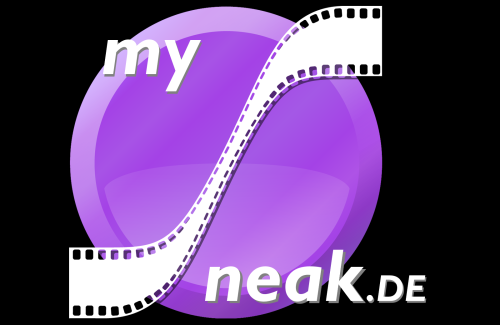 Just a little while longer ...
English: The lockdown order forcing all movie theatres in Hamburg to close back in mid-March was finally lifted on Wednesday. After more than ten weeks, the cinemas in our city now have to come to terms with the new normal, with a lack of new films, plus strict hygiene and public safety rules which which, among other things, severly limit the number of tickets they can offer per screening. This requires some planning, and so most movie theatres are not reopening immediately; the Passage-Kino (with its owner, the Lochmann Filmtheaterbetriebe) is preparing getting staff, supplies, regulations, and of course programming in order to reopen as soon as possible. We will keep you posted as soon as we know more, last but not least in regard to the traditional english-language sneak preview.
---
Deutsch: Seit Mittwoch ist die Zwangsschließung aller Filmtheater in der Hansestadt beendet. Nach über zehn Wochen Lockdown müssen sich die Kinos nun mit einer grundlegend veränderten Situation auseinandersetzen, ohne neue Filme, dafür mit strengen Hygiene- und Sicherheitsregeln, die neben anderen Beschränkungen nur einen Bruchteil der Sitzplätze überhaupt für Kinogäste freigeben. Die für diese Anpassungen notwendige Planung dauert ihre Zeit, weswegen die meisten Kinos der Stadt derzeit noch nicht wieder geöffnet haben. Auch das Passage-Kino (mit seinem Betreiber den Lochmann Filmtheaterbetrieben) ist aktuell dabei, Regeln, Vorräte, Personal und vor allem natürlich ein Filmprogramm auf die Reihe zu bekommen, um so bald wie möglich wieder öffnen zu können. Wir halten Euch hier natürlich auf dem Laufenden, insbesondere auch, was die Wiederaufnahme der traditionellen englischsprachigen Sneak Preview in Deutschland betrifft.
geschrieben von
Kasi Mir

am 29.05.2020, 16:51