Lockdown extended until the End of January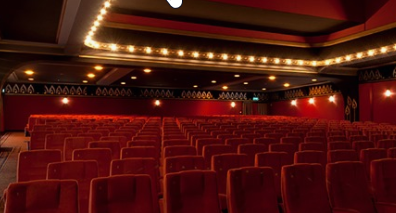 Still closed ...
English: The federal and state governments have announced to extend the current lockdown (which includes the closing of all cinemas) January 31st, 2021. That means that the next Sneak won't happen until at least February 1st, with another extension of the lockdown a clear possibility. ;-(
We will keep you posted about any new developments in regard to the Sneak, until then, stay safe and healthy.
---
Deutsch: Bund und Länder haben festgelegt, den aktuellen Lockdown (der auch die Schließung der Filmtheater erzwingt) bis zum 31. Januar 2021 zu verlängern, was bedeutet, daß unsere Sneak frühestens am 1. Februar fortgesetzt werden kann, wobei eine weitere Verlängerung nicht unwahrscheinlich ist. ;-(
Wir werden jegliche Neuigkeiten die Sneak betreffend hier zeitnah bekanntgeben; bis dahin: Bleibt gesund und sicher!
geschrieben von
Kasi Mir

am 07.01.2021, 21:30